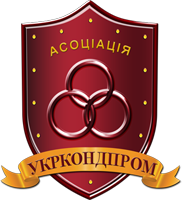 Such a statement made by the President of the Association "Ukrkondprom" Alexander Baldynyuk, commenting information about that, that the Supreme Court Ukraine rejected the cassation appeal of the Ministry of Economy and the Association Ukrainian automakers "Ukravtoprom" in the case of sanctions concerning the import of a number of goods from the Republic of Belarus.
According to him, today's court decision means, that Belarusian products, against which the Interdepartmental Commission on International Trade has imposed sanctions with violation of the procedure, will be able to import freely into Ukraine in the future, Unlike Ukrainian exports to Belarus, which remains blocked for six months ICMT decision, which led to sanctions against Ukrainian products.
O. Baldyniuk also reminded, what 26 May 2021 year Council of Ministers of Belarus resolution № 292 approved a regime of individual licensing for the import of a number Ukrainian goods and since then the export of Ukrainian products, that got under licensing, - blocked.