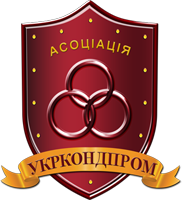 Such a statement made by the President of the Association "Ukrkondprom" Alexander Baldynyuk.
He reported, that from January 2021 year, the price of gas has risen in 7 times, that can lead to the suspension and even bankruptcy of many food businesses, in including the confectionery industry.
Alexander Baldinyuk explained, that in Ukraine there is such a critical situation with gas tariffs for industry, as the vast majority of Ukrainian enterprises do not have gas suppliers of long-term contracts, so they have to buy gas at stock prices.
"Formally in Ukraine there is an opportunity to conclude early contracts with gas traders, but for the content of such contracts differs significantly from those, which are concluded in the countries EU. A fixed-price forward contract is concluded in the European Union, but the volumes of gas are paid for as they are received. In Ukraine, industrial companies must immediately pay for the entire amount of gas, which they plan receive during the year, and in addition - the cost of its storage in gas storage facilities. This system is a profanation of futures. In addition, such working capital simply does not have working capital " – stressed the president Ukrkondprom.
Growth gas prices for industry, he said, this year took place monthly, and if in January 2021 year, suppliers offered gas to businesses at an average price 5,9 th. UAH / thousand. city3, then in October the price crossed 40 th. UAH / thousand m3.