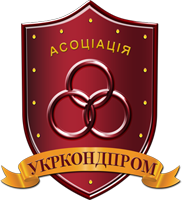 Association Ukrkondprom pays attention, that only in October this year the purchase price flour, sugar, oils and other types agricultural raw materials increased by 10-20% (since the beginning of the year such growth has made 30-50%), what will inevitably cause rapid growth prices for bakery and flour confectionery products.
This statement was made by the President of the Ukrkondprom Association Oleksandr Baldyniuk.
By in his words, the most painful price pressure is primarily the so-called "Social confectioner": galetne, long and sugar cookies, crackers, because flour has a large share in the cost of this product.
As stressed the head of "Ukrkondrom", national confectionery manufacturers have already suffered additional losses in the amount of approximately 40 million. UAH. for last month, due to the rising cost of raw materials, and will have no other output in addition to raising prices for their products.
Alexander Baldynyuk predicts, that rising prices for flour confectionery may vary in range 8-10% in November-December 2020 year, which will reduce domestic consumption by 15 th. tons by the end of the year and the loss of about a thousand jobs. At the same time, the growth of retail prices for confectionery products will lead to a weakening of its competitive advantages in foreign markets and a slowdown in export growth..