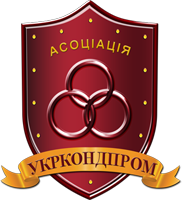 Such a statement made by the President of the Association "Ukrkondprom" Alexander Baldynyuk.
He reported, what 22 December, the price of gas on the stock exchange has already crossed the line 73 th. UAH. Due with this, some companies in the industry have already informed the Association about the plans in full or partially curtail production.
"Confectionery businesses have been teetering on the brink of profitability for months extremely high gas prices and rising costs of all other components of the cost products. After all, the price of gas this year has been growing every month since January, when its cost to manufacturers was 5,9 thousand UAH. Last month, manufacturers bought gas on average at close prices 40 thousand hryvnias and already at such its cost production of many products was unprofitable, and performance previously signed contracts were unprofitable for the industry. In December suppliers offered gas 55 per thousand. hryvnias per thousand cubic meters, at which to sell products for economically reasonable prices would already be very difficult. And at the cost of gas for production needs 73 th. UAH. for a thousand cubic meters it is easier for confectionery companies to fold at all production, after all, at this cost, the product will not be in demand at home, nor in foreign markets ", – explained O. Baldynyuk.