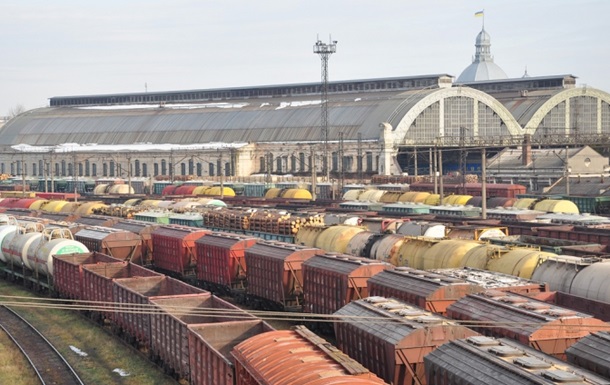 Inadequate and unpredictable pricing policy UZ – a heavy knockdown for Ukrainian exporters of food products, – commented President of the Association "Ukrkondprom" Alexander Baldynyuk message about the next increase in tariffs for using their own cars carrier.
said O.Baldynyuk, which will take place in November, the third increase in a year, As a result the cost of using the indoor and refrigerator car, that used to export food products, to grow by 50,4% – to 1228,8 USD per night. Thus, In the past 9 month price increase of almost 6 times – from 213,6 UAH. to 1228,8 UAH.
According to the head "Ukrkondpromu", in terms of transit of war with Russia a sharp increase in tariffs will have a shock effect on the Ukrainian confectionery exports to Central Asia, which is a traditional market for Ukrainian food products. For transit through Russian ban has led to a significant rise in the cost of logistics in the region and, Consequently, drop in exports of confectionery products to the target audience to 43%.
said O.Baldynyuk, that increased rates of payment for use of cars UZ only this year led to higher logistics costs for delivery of one car to markets in Central Asia for about $2 thousands and a rise in the cost of confectionery by 5%.
Therefore, product range, that is exported to countries CA., has decreased by 10%. A further increase in logistics costs forcing exporters delete other headings, whose export is unprofitable.
ABOUT. said Baldynyuk, that such a sharp increase in fees for the use of ultrasound cars was made possible by deregulation wagon part tariff, freight transportation. The current tariff policy UZ, on the one hand, leads to a temporary improvement of the financial condition of the carrier (According to D & C, financial results of the company for 6 months 2018 totaled 468,3 million. UAH, that almost 4 times more, than all 2017 year). But, on the other hand, at higher rates were not taken into account payments on their impact on all other sectors of the economy, Ukrainian exports dynamics and other macroeconomic indicators.
The head of the Association believes, that such a sharp increase in tariffs can cause powerful blow across the Ukrainian export, as prices increased for all types of cars, used for transporting products from different industries. This Ukrainian exporters, which unlike "UZ", operate on foreign markets highly, are unable to raise their prices at the same pace, as cost increases transport costs.
O.Baldynyuk also noted, UZ which should find other opportunities to improve the financial condition of the company, except tariff increase. In particular, by streamlining processes and improving the efficiency of carrier, not just shift the responsibility for its ineffective for consumers.
O.Baldynyuk says, that solving the financial problems of the carrier by extracting additional funds from other sectors of the economy by raising tariffs for UZ effective only in the short term.
After all, prices for UZ rail wagons have already reached the limit, when their use for exporting many products on the verge of profitability, so exporters will be forced to gradually abandon the use of rail transport. For example, the volume of transportation of confectionery by rail in 2017 decreased by 18% (by 13,3 thousand tons).
This negative dynamics will be maintained further, If ultrasound tariff policy will not change. The current approach to setting tariffs negative impact not only on UZ, but on the economy as a whole, because it will lead to lower production volumes, reduction of tax revenues to the budget, reduce foreign exchange earnings to the country.
O.Baldynyuk urged the government to return to practice coordination of all components of rail tariffs, taking into account their impact on macroeconomic indicators, until the tariff policy of JSC "UZ" did not lead to fatal consequences for the country's export potential.
As you know, from 13 November 2018 was introduced new rates for using their own cars carrier JSC "UZ" and pay for the use of carrier wagons JSC "UZ" outside Ukraine.
Earlier UZ has raised rates for cars with 28 July 2018 year and with 19 February 2018 year. WITH 19 February 2018 the value and use of covered refrigerator car, necessary for the export of confectionery products, immediately increased threefold – from 213,6 USD to 684 USD per night, and from 28 July 2018 year rates increased further 19,5% – to 817,2 USD per night.
This with 31 October 2017 year fares "Ukrzaliznytsia" on trucking was increased by 15% According to the Ministry of Infrastructure 20 October 2017 year №357 "On Amending coefficients, applicable to the collection of tariffs for cargo transportation within Ukraine and related services".